As well as offering fantastic Business IT support we also offer a number of bespoke business IT services.
IT is now playing a key role in the running of any business. While the level of use may vary, it's now not possible to run a successful business without IT being involved. Everon specialise in helping business's understand the role that IT plays within their business. Once this has been established, we work closely with your business to show you how other areas of the business can become more efficient with a greater use of IT systems.
Today the fastest growing and most successful business's are the ones that have embraced the different types of technology that is to offer and have aloud themselves to change to fit within modern technology. This allows them to stay ahead of their competitors whilst making the most of the resources they have.
Our team welcome working with business's of all sizes. We have successfully helped all kinds of business's from 2 users to business's with more than 120 users.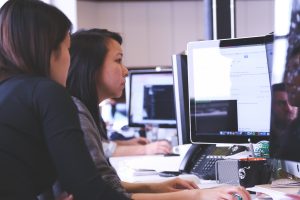 Our business IT services include:
Online Backup – Both Onsite and Offsite backup Solutions to ensure 100% data security.
VOIP Systems – We offer the latest 3CX systems in both onsite and cloud hosted functionality.
DataCabling – Our certified engineers specialise in all kinds of data, Fibre, Copper and Wireless.
Electrical Services – We also provide all manor of electrical services including PAT testing and Circuit rewiring.
Data Recovery – In cases of disaster we are able to perform data recovery on a wide range of devices.
To find out more about our business IT services give our team a call on 0113 426 7560. Or click the button below to arrange a 100% Free, no obligation consultation with one of our team!